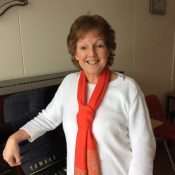 LAURENA BUICK. B.Ed. LLCM
Although I started my career as a primary school teacher specializing in music it wasn't too long before piano tuition became my main occupation.
I spent thirty odd years as  piano tutor for N.E.E.L.B based at Ballymoney Music Centre. However during those years I also did subbing for various local primary schools, and this interaction with young children reinforced to me the importance of manageable weekly goals, with lots of encouragement and rewards, for the best chance of a pupil reaching their potential.
Piano tuition is a joy to me, and since joining the staff of C.S.M. in 2007, I have had the privilege of helping many adult pupils to achieve their goal.
Some come for an experienced eye to watch over them as they prepare for advanced grades, some come as complete beginners and want the challenge of a new interest, and some come to get help with a particular style or area of music.
All my pupils, from age six to seventy nine!, are a source of satisfaction to me. Working out the best way to help each individual is a stimulating, challenging but immensely rewarding activity.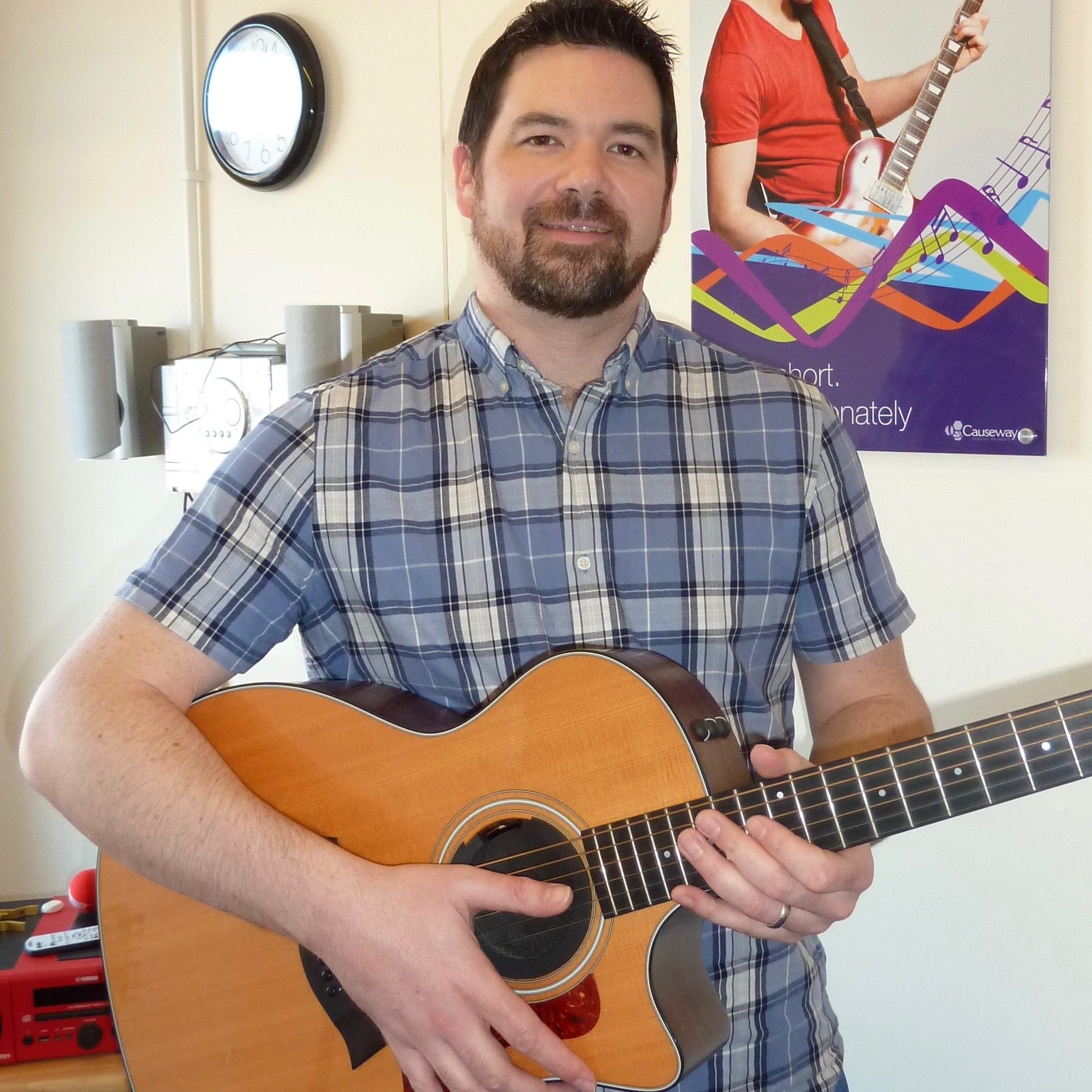 Andrew Doherty BMus (Hons), DipRSL.
 Andrew started playing guitar at age 9 taught by his father and started teaching friends at school how to play during his teens. After being self-taught he wanted to formalise his knowledge so attended the "Ulster College of Music" in Belfast and completed grade 8 in both music theory and guitar performance followed by a diploma in performance through "Rockschool". He then went on to complete a Bachelor's degree in music at Ulster University with 1st Class Honours in 2016 and is currently studying a Master's degree in music.
Andrew has played in several bands at various functions and events throughout the years and currently plays in the "Dandy Lyons" band on electric guitar, and "Neuada", providing acoustic guitar accompaniment and solo guitar pieces.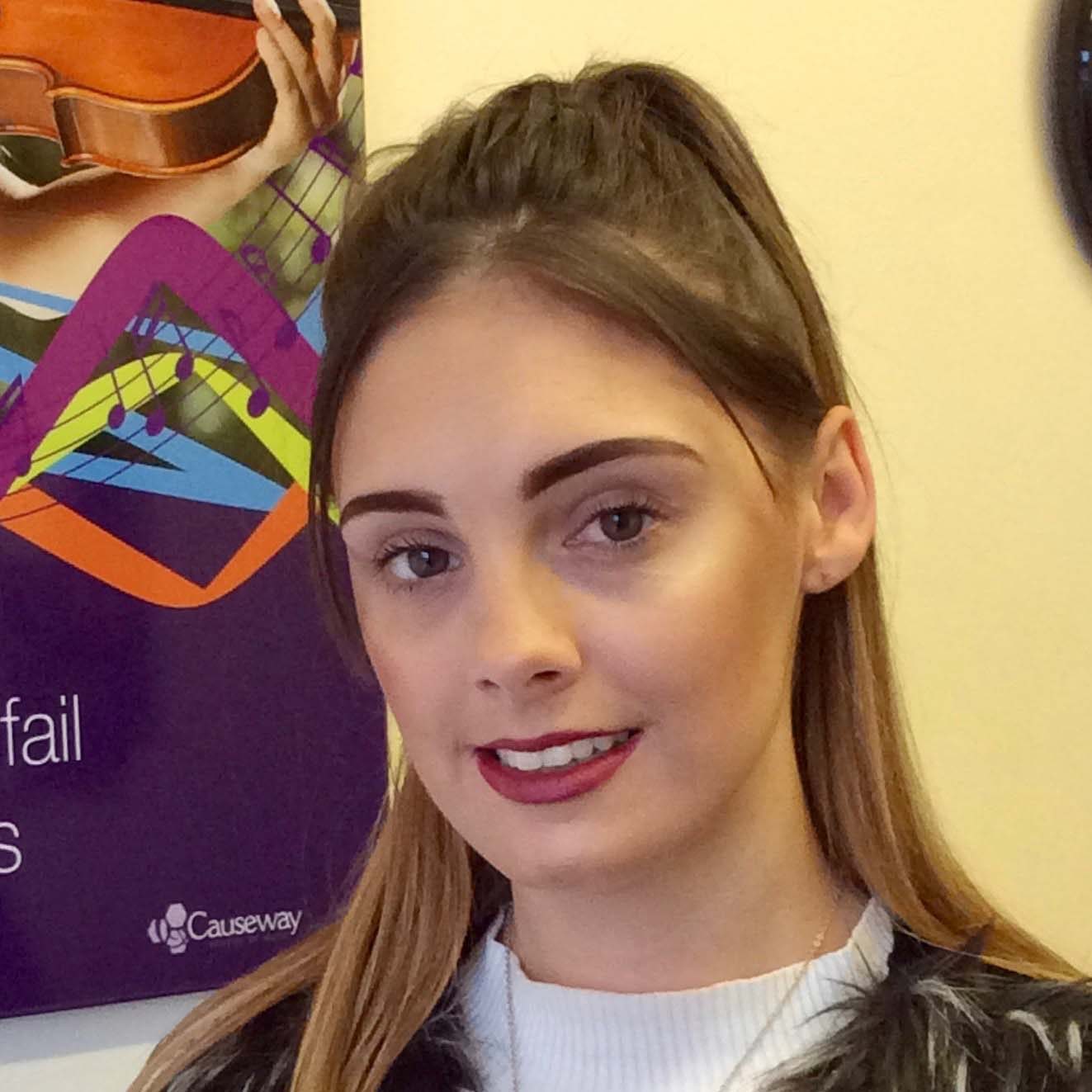 Lauren Hutchinson. B.Mus (Hons), Dip. LCM
Lauren has been involved with music from a young age. Her interests are in voice and piano. She attained a "BA Hons. Music" at Ulster University Magee in Londonderry where she was a very keen member of the Ulster University choir. Apart from studying music she is currently singing in a band and a member of the church choir at St. Marys, Macosquin. Her aim is to become a classroom music teacher/ therapist as she loves working with young children.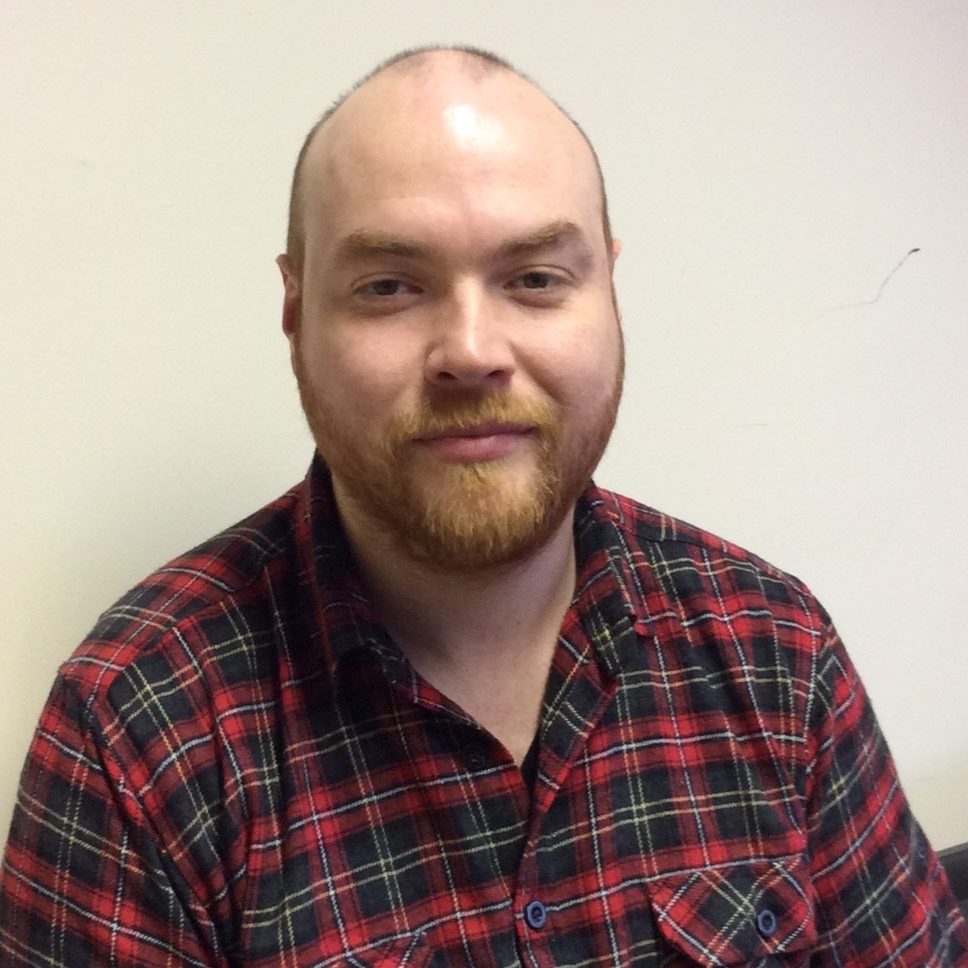 STEVE IVESON B.MUS.HONS.
"Hailing from Coleraine, Steven moved to Newcastle Upon Tyne in 2004 to study on a degree course in Jazz and Popular Music.  He graduated from the course with First Class honours, and subsequently returned to Northern Ireland, where he maintains a busy teaching and performing schedule.  In recent years he has performed and recorded albums with many acclaimed artists, notably Kate Rusby, with whom Steven performed in Hyde Park to an audience of over 58,000 people, and also Damien O'Kane, working as a core band member on "Areas of High Traffic", which was nominated for the 'BBC Folk Album of the Year' award.  Stevens guitar playing has been praised in major national music publications such as "Guitar Techniques" and "Guitarist" magazines."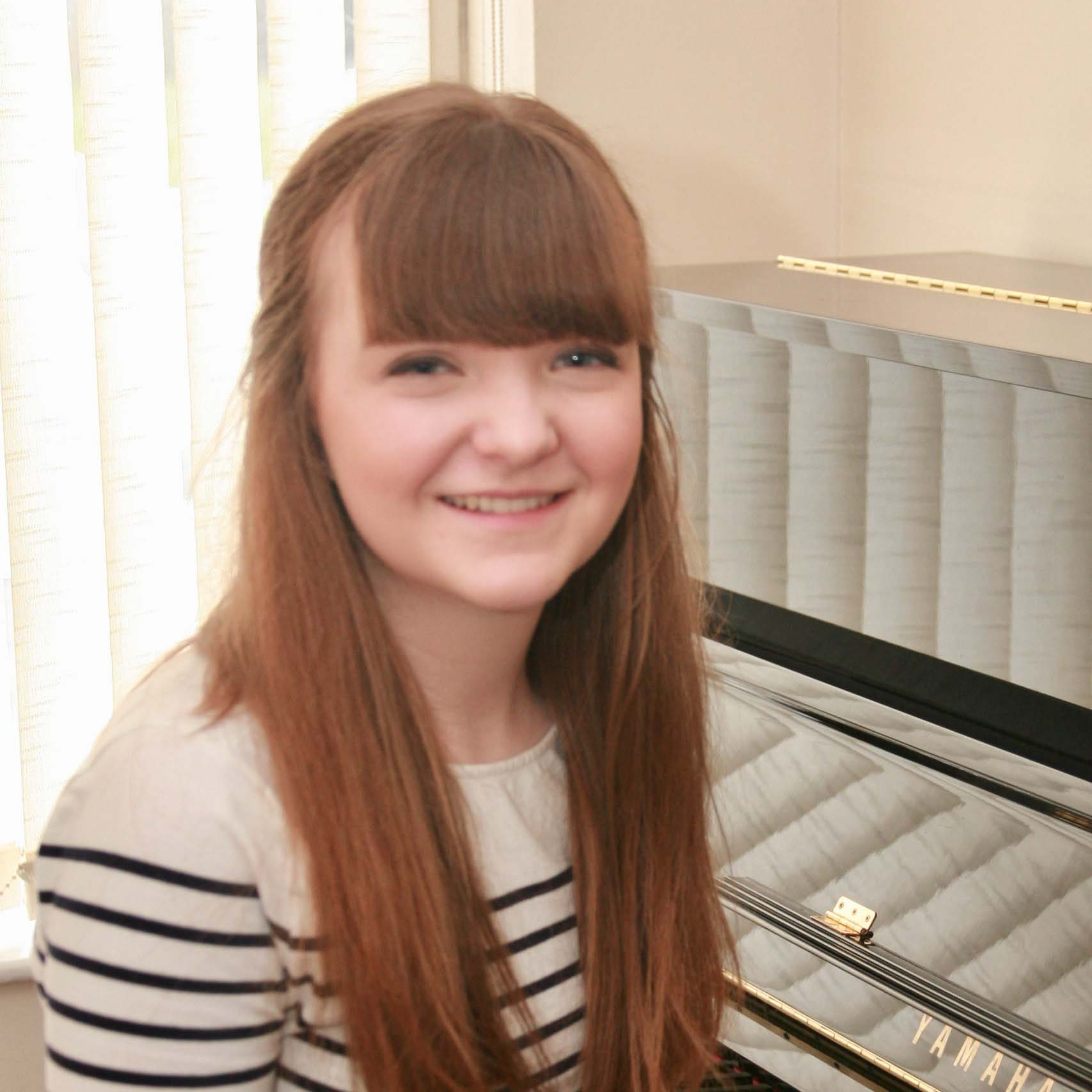 RACHEL KELLY B.Ed.(Hons)
Rachel Kelly currently teaches Piano and Violin at the Causeway School of Music. With Grade 8 in piano and violin and specialising in music through her primary education degree, she loves sharing her passion for music with others, especially through learning an instrument. Rachel particularly enjoys learning about different musical techniques that can be employed when teaching music.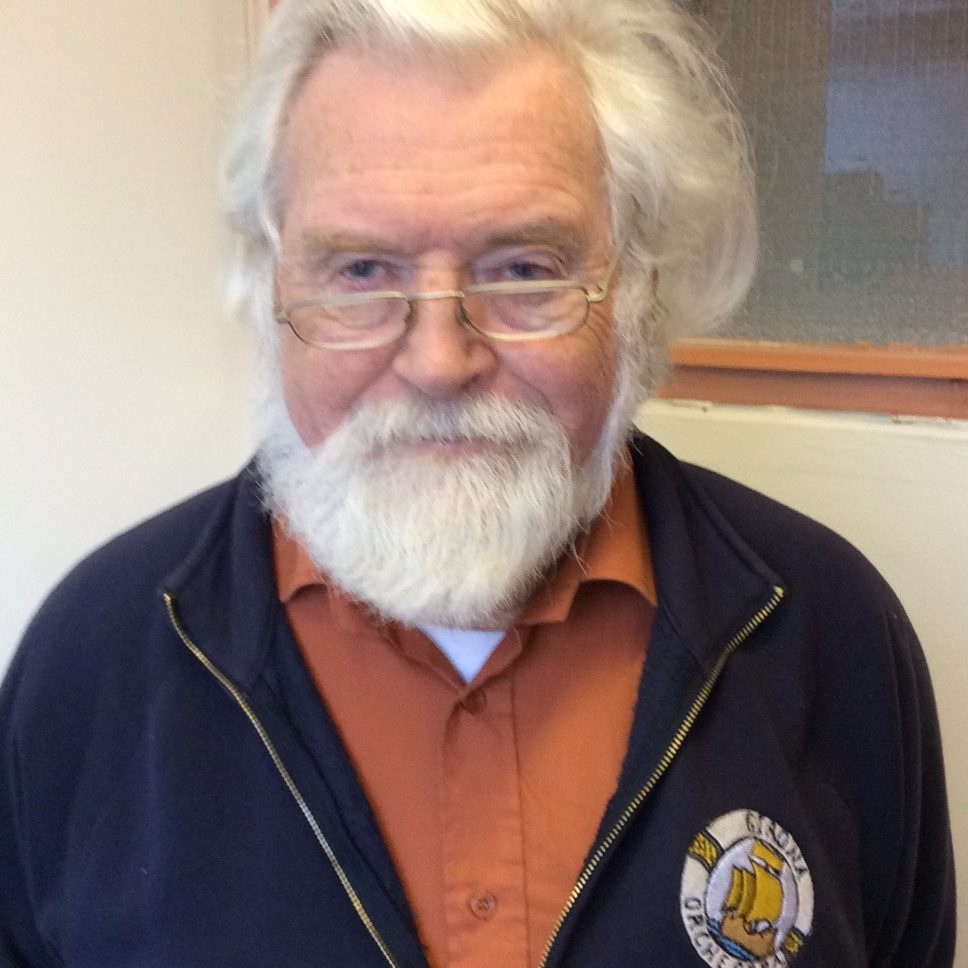 Dr. Peter Langton. MA. Ph.D.
Dr. Peter Langton is a biologist who also teaches wind instruments.  He was born in South India, went to Kodaikanal School in Tamil Nadu, then Collyer's Grammar School in Horsham, Sussex, followed by Trinity College. Cambridge.  He taught for 33 years as a Head of Biology in a grammar school in England, before taking early retirement in order to work full time on his biological research.  It wasn't long before he found himself teaching wind instruments, with two years peripatetic teaching for the NEELB, followed by the then newly established Causeway School of Music.  He currently teaches flute, clarinet, saxophone and trumpet and has previously also taught tenor horn, French horn, trombone, oboe and bassoon.  He enjoys making music and plays electric bass with the Limavady Big Band, horn with the Dalriada School Orchestra, trumpet whenever the chance arises, conducts the Girona Community Orchestra and sings in a number of choirs e.g. the Coleraine Community Choir and the Sing Gospel Choir, when convened.  He loves teaching, has been teaching now for 58 years, and when asked the question 'When are you going to retire' his stock answer is 'What's that?'  He 'blew in' 19 years ago and doesn't intend to 'blow out', 'blow up' or 'blow away'.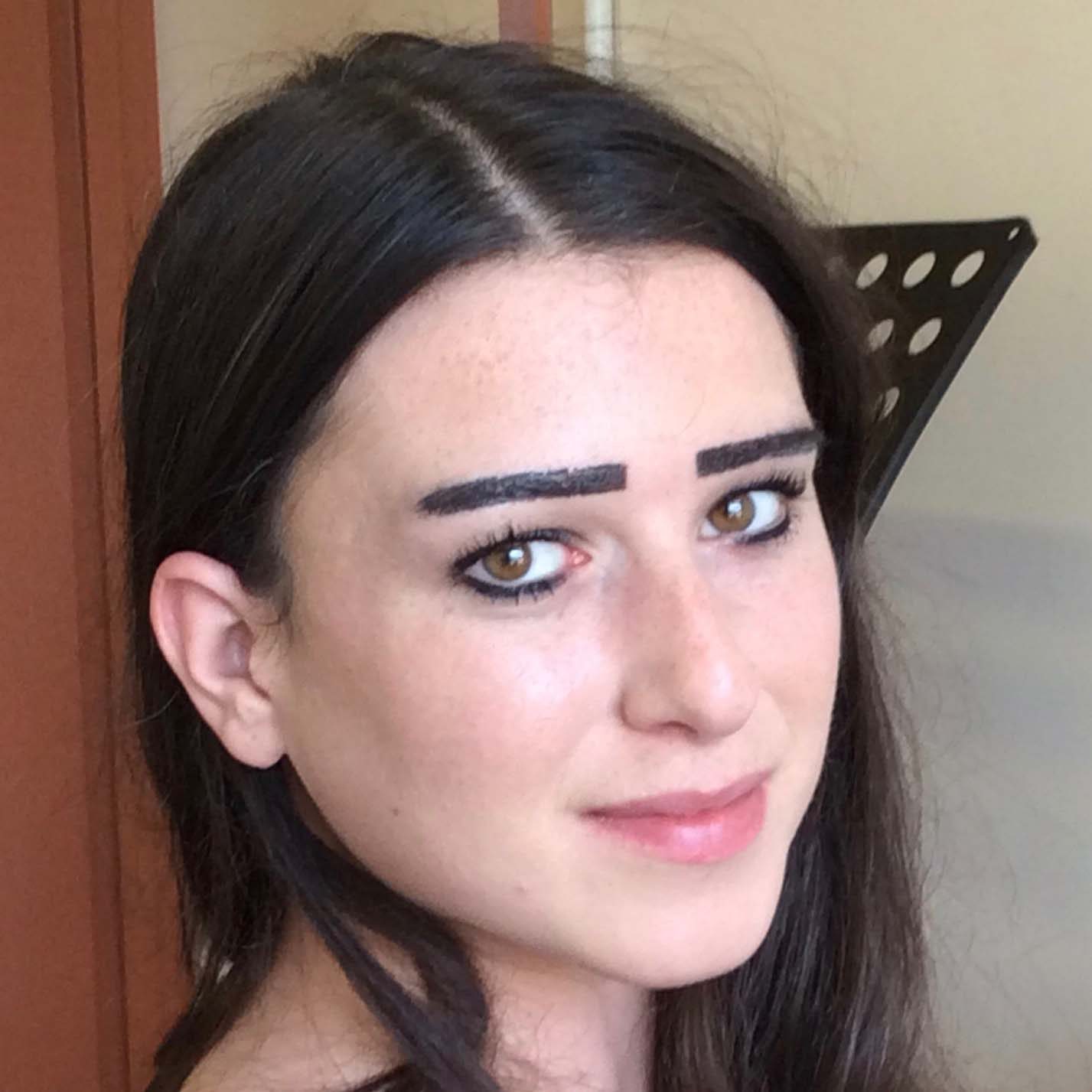 Shonagh Balfour B.Mus(Hons). M.Mus. Dip. LCM
Shonagh Balfour (nee Lyons) is a classically trained operatic soprano. She attended Dominican College Portstewart and had singing lessons under Mrs Lorna Palmer during which time she earned her Diploma in Musical Theatre.
During final year in school she was chosen to be part of a television documentary under the direction of UTV Music Director John Anderson after which John selected her to be part of his vocal group, 'Voices of Ireland'. She performed with this group at the event 'Opera in the Park' at the Botanic Gardens. After leaving school, Shonagh studied under opera vocal tutor Julian Pike at the 'Birmingham Conservatoire'. Following this, she completed an undergraduate degree at the 'University of Ulster' Magee in Music, specialising in Performance.
Shonagh has performed as soloist for many choir and chamber choirs including Poulenc's 'Gloria' at the University of Aberdeen and the grand opening of the Chinese Confucius Institute at Jordanstown.
Shonagh has also performed in 5 operas with 'N.I Opera', has travelled to China to perform at the Zhejiang University of Media and Communications, and won 'Best female vocalist' for her role as 'Emma' in the Londonderry Music Society's production of 'Jekyll and Hyde'.
Shonagh is currently working as a vocal tutor at both Causeway School of Music and Ballymena School of Music, where all her pupils have achieved great results in their singing progress and examinations.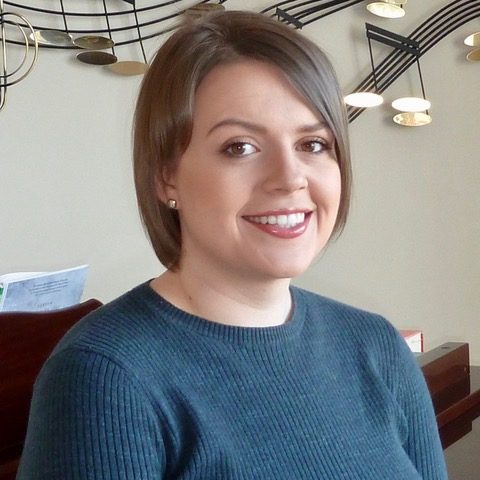 JILL MAILEY Dip.LCM. ALCM. ATCL. LTCL.
Jill's enthusiasm for music started at the young age of 5. She began with piano lessons, which she enjoyed right through to the age of 18 when she completed her grade 8. Not long after starting piano Jill had an interest in the flute and began lessons on a flute with a turned head, as her fingers were too small to reach all the keys on a standard flute. She also began learning to play the clarinet which she continued through to grade 5. Flute became Jill's first instrument which she excelled at over the next 10 years achieving an ATCL performance diploma at the age of 16.
Jill had a passion for singing through her younger years but did not take lessons until the age of 12. After completing her music grade examinations in voice she went on to accomplish three music diplomas in voice – Dip.LCM, ALCM, LTCL.
Jill studied GCSE and A Level music and teaches all 3 of her specialised instruments at the Causeway School of Music, along with using her talents to perform at special events and weddings.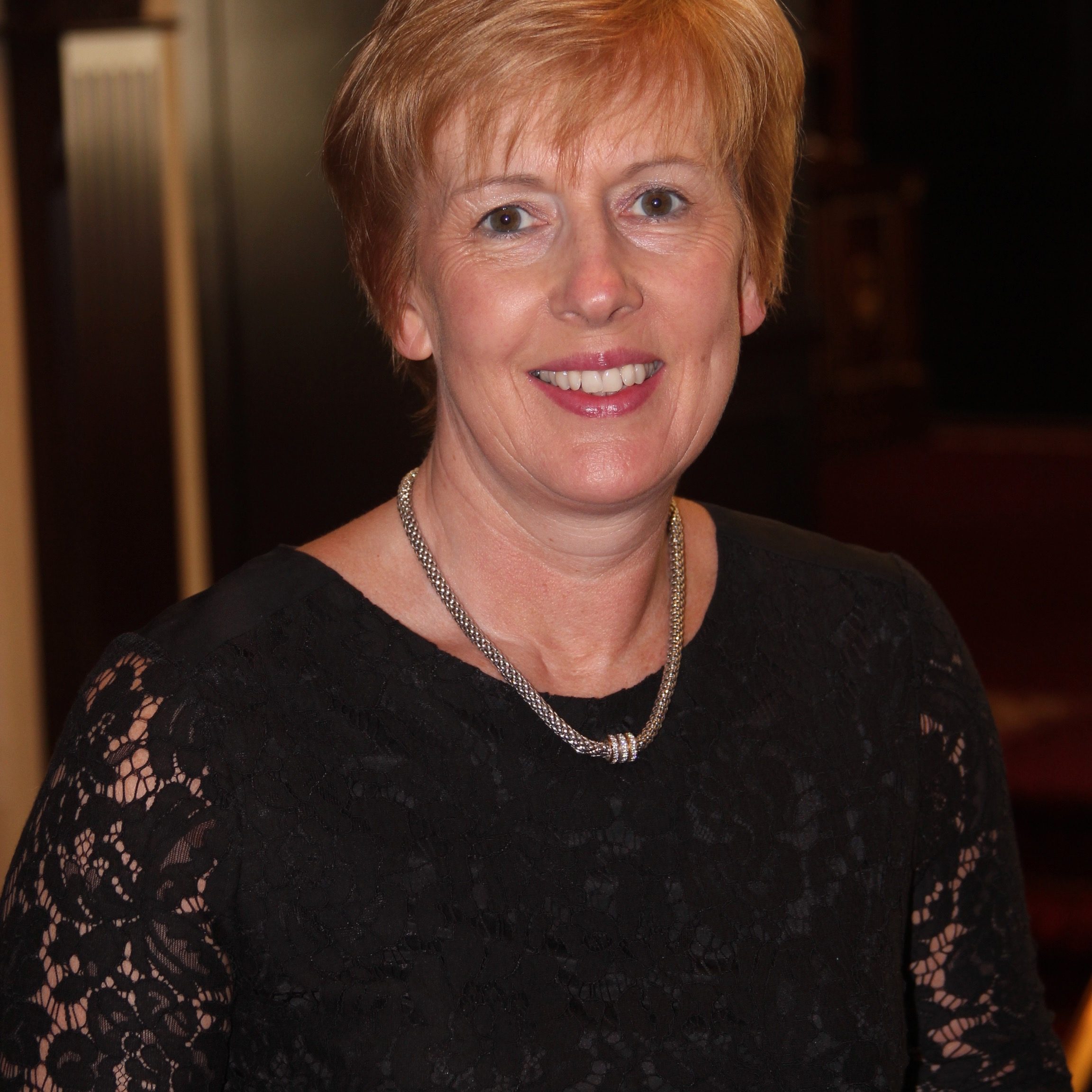 SANDRA MAILEY. B.Mus. HONS. PGCE.
SANDRA MAILEY. B.Mus. HONS. PGCE.
Music was a major part of Sandra's life from the age of 8. She started on the cornet, followed by the piano and then the oboe at age 12. She loved the challenge of trying many different instruments but the piano and oboe were by far her best loved. Sandra was especially grateful for 2 exceptional tutors she had while studying music at university, Dr. Don Cullington on piano and Brian Overton on oboe from the 'Ulster Orchestra". These years of learning were to pave the path of a long and enjoyable musical journey. Sandra spent 20 years teaching music at secondary level, devoting much time to the extra-curricular activities and heading up a busy music department. She particularly loved involving every pupil to gain their full potential in whatever musical instrument they had chosen.
In 1991, Sandra introduced the first post-primary steel band to Northern Ireland. This new venture gave many pupils (who may not have had the chance to play an orchestral instrument) an opportunity to learn to play a steel pan and be part of a band. For the next 20 years the band travelled to perform at many prestigious functions and venues across N.I. Including the Royal Garden Parties. Sandra arranged many styles of music for steel pans during these successful years and took the band members on several trips to London for workshops. The highlight of the steel band years was when they entered a world competition in Barbados in 2000 at which they achieved a 3rd place.
During her teaching life she had always felt the need for a specialist music school in the area which could offer pupils private tuition on their chosen instrument.
In January 2006, Sandra set up 'Causeway School of Music'. Within 2 years of this initiative growing rapidly, she decided to give up full time school teaching and devote her efforts to C.S.M which has grown from strength to strength. It is her aim to maintain a very high standard of tuition for all the students who enrol for lessons at C.S.M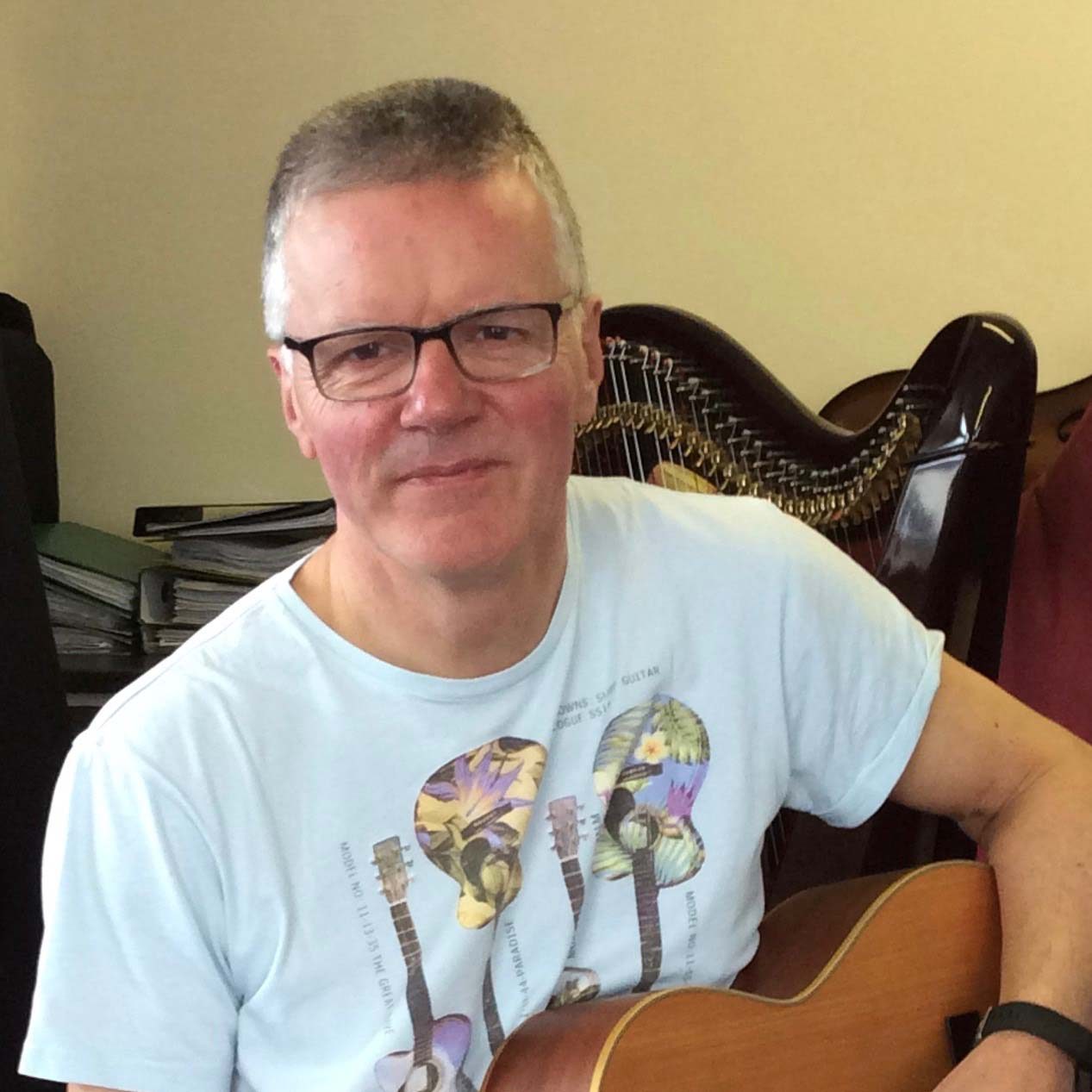 DAVID McCRACKEN
David McCracken is a local freelance musician who performs, writes and records all styles of music including rock, pop, gospel, jazz and country. He regularly performs along side some of the biggest names on the Irish music scene as a bass guitarist and travels throughout Ireland as a working musician.
He is passionate about passing on his musical knowledge and experience as a guitar tutor, and is a keen advocate for music education among children and adults.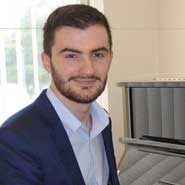 Zachary Campbell: B.Mus Hons, MMus.
Zac studied as an undergraduate at Queens University and has now attained his 'Masters' in Music at Ulster University. Zac's areas of study have majored on music practice in secondary music education, critical and cultural musicology, popular music studies, music theory and analysis.
Zac has been a tutor at Causeway School of Music since 2016, teaching piano, music theory and composition. Zac teaches students at all levels, preparing them for graded exams, improvisation and attainment of a clear understanding of music theory. Previously employed as a music teacher at En-Act Music School in Belfast, a company specialising in music education, Zac has prepared teaching strategies and a curriculum alongside PowerPoint presentations and productions of individual music tracks for students, created on FL Studio.
As a pianist and piano teacher Zac follows the principles of the Russian Piano School tradition, going back to Heinrich Neuhaus. He believes that these teaching methods have brought out the best in his practical piano skills and music ability.
In his spare time at university, Zac took up jazz piano lessons with local Jazz artist Scott Flanigan, who taught him in the style of Oscar Peterson.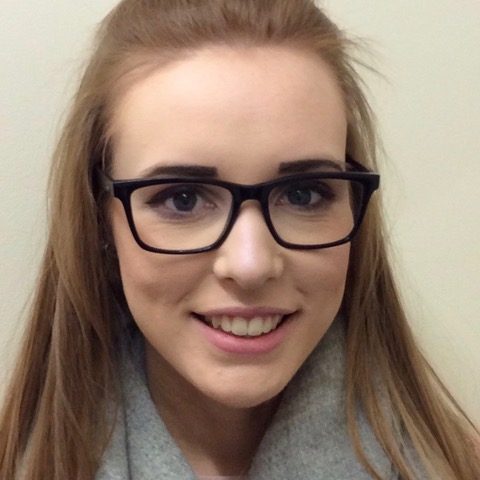 REBEKAH REID. B.Mus (Hons), Dip. LCM.
Rebekah has had an interest in music from a young age. She began learning the piano at age 7 and completed all the Trinity graded examinations from Initial – Grade 8 after which she gained a DipLCM in piano.
Rebekah enjoys playing and teaching a wide variety of genres such as sacred, classical and 20thcentury and has been teaching piano since 2014.
Alongside piano she is also a classically trained singer and loves sharing her skills with others.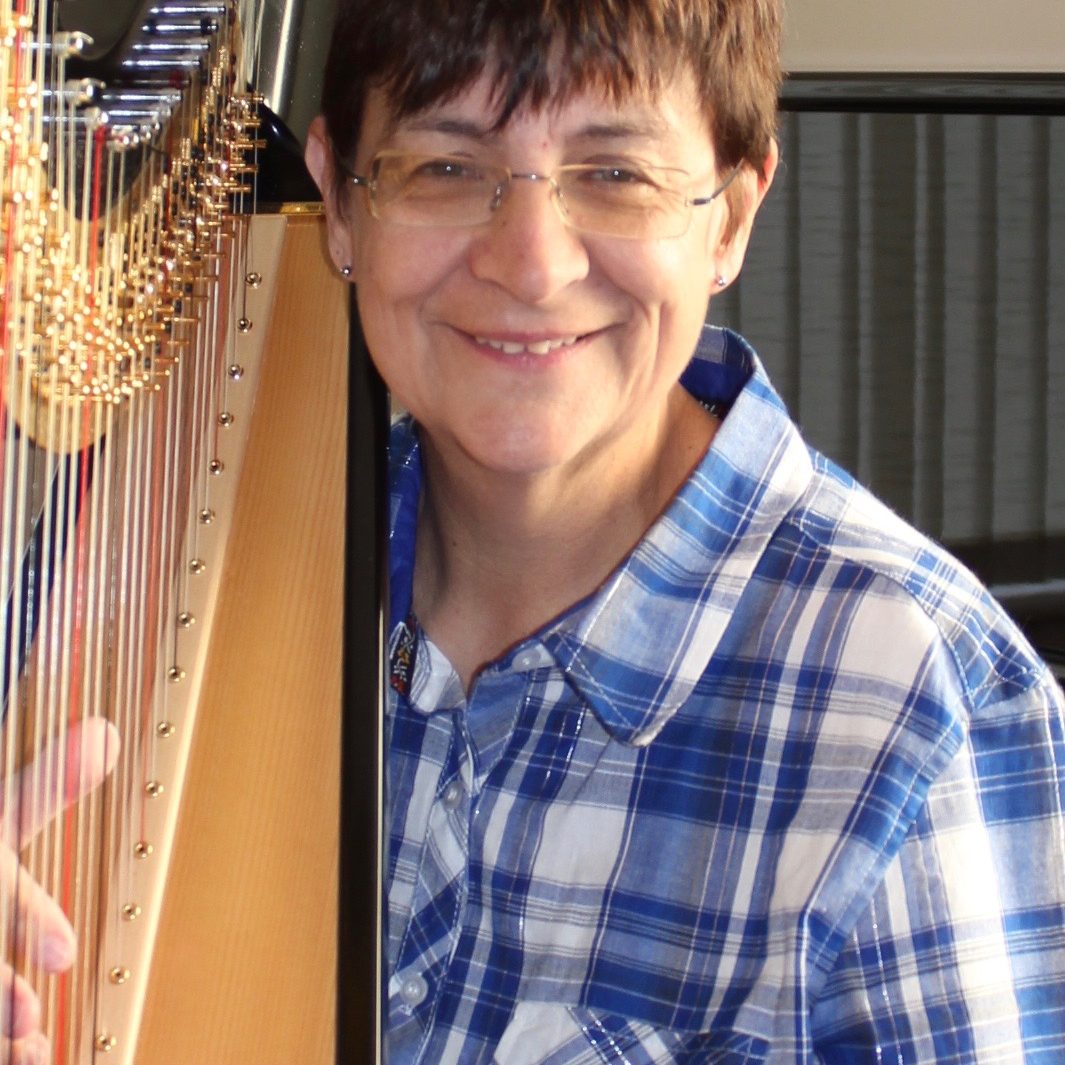 Alyson Roberts B.Mus, MA, Ph.D, PGCE, LTCL
Music was a part of my life for as long as I can remember. I started piano when I started school. At secondary level I added on recorder, clarinet, bassoon, guitar and violin. After school I went to Queen's University where I studied music gaining my Bachelor of Music and a Master of Arts in musicology. While there I developed a deep interest in woodwind instruments and added flute and oboe to the instruments I played. Also during this time I was principal bassoon teacher at the Belfast School of Music.
After university I was a full time Music specialist in a Belfast primary school for four years before I went to Cologne, Germany to study for a Ph D in Musicology in the field of organology, which is the study of musical instruments. I choose the early bassoon as my research topic. I returned to Northern Ireland after successfully completing my doctorate and returned to teaching as Head of Music in a local secondary level school. 
During my teaching career I was Head of Music in both Secondary and Grammar schools as well as music specialist at primary level. Finally, I added the harp, both lever and pedal, to my list of instruments. The harp now fills most of my time, teaching, performing and composing for it.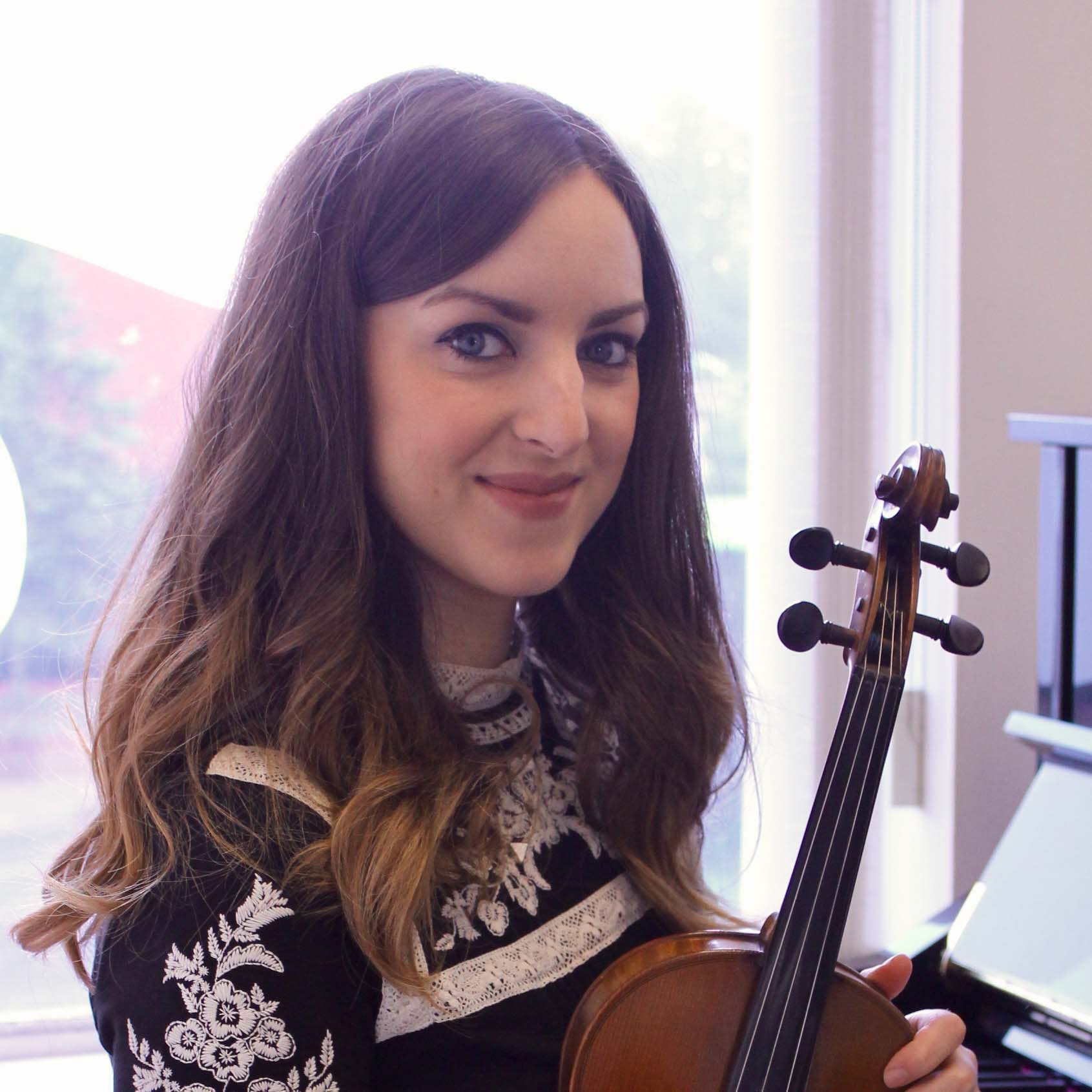 DIANE SAULTERS. B.MUS.Hons. Dip. LCM
Diane's love of music started at a young age of 6 when she would go out and play the tin whistle alongside her Dad and his group. Her love and passion for music has grown over the years and has now become her career. 
Diane has been teaching music now for the last 10 years, starting first as a volunteer violin teacher with the Counties Antrim and Derry Country Fiddlers Association (CADCFA). During this time she achieved Grade 8 and a Diploma in Traditional Irish Fiddle.
Diane has also gained a Grade 8 in piano which has given her the opportunity to accompany students, and has allowed her the opportunity to be involved in many different music groups from classical orchestras to Ceilidh bands. 
Her enthusiasm is for traditional and folk music and she was fortunate enough to specialise in this as part of her University Degree.
Diane has been involved in recent projects for local TV, such as "The Castle Sessions', and 'Wayfaring Stranger', to performing at prestigious events and venues such as Stormont and Titanic Centre.
She loves teaching and greatly appreciates all the experiences being involved in music. Diane sees this as her opportunity to encourage and support musicians of all ages as they develop their own passion and enthusiasm for their instrument and the music they create.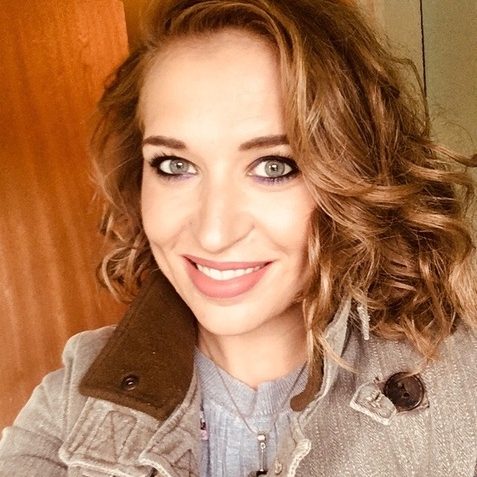 Sophie Shiels, B.Mus (Hons)
I started singing publicly at the age of seven and soon became accustomed to what was initially terrifying. At this stage I was mainly singing in various churches and school concerts. At the age of 14 I began singing lessons in Belfast under the tutelage of Julie Craig, I absolutely loved these lessons, Julie was a massive inspiration and the main source of my musical and vocal development. 
My musicality and experience developed further when I went to Magee University to study music. I had the privilege of singing in many wonderful venues across the country through the university, I had the opportunity to sing for former U.S president Bill Clinton. Since then, I have participated at many weddings, concerts, funerals, public events etc. I now teach singing in three schools including 'Causeway School of Music'.
Music and singing is a huge part of my life, I couldn't imagine doing anything else. I've had the privilege of travelling quite a lot in the past few years on various charitable missions. Music also played a significant role in these trips and I'm very thankful for it all.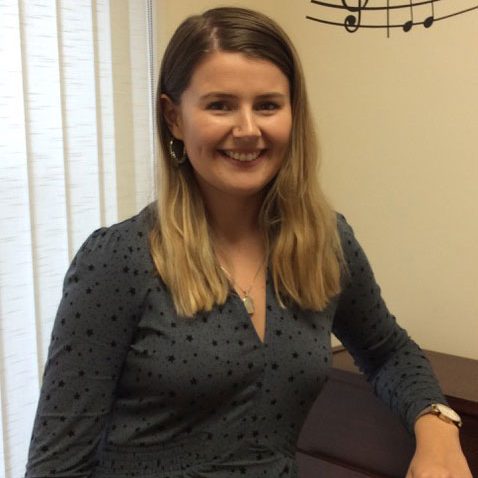 Miss Molly Simpson, B.Mus (Hons), A.R.S.M, Dip. L.C.M.
I started my musical journey at the age of 7 when I started piano lessons. As I grew older I wanted to learn more instruments to develop my knowledge of music so I started playing the clarinet and receiving singing lessons at the age of 12. Since then I have completed up to grade 6 piano, A.R.S.M Diploma in Clarinet and a Diploma L.C.M in Voice.
My music has taken me many places across the world from singing with my school chamber choir in New York's Carnegie Hall and Belgium with the North Eastern Education Board Youth Orchestra.
With my love for music a decided to study it further at university and graduated with B.Mus (Hons) from Queens University Belfast. During my time at university I was a member of the Queens University Symphony Orchestra and the Queens University Chamber choir, which allowed me to socially develop my instruments and teach me so many skills. I also carried out work experience at the Queens University Junior Academy of Music where I learnt so many new teaching skills and gained teaching practice experience that I am now able to apply to my music tuition.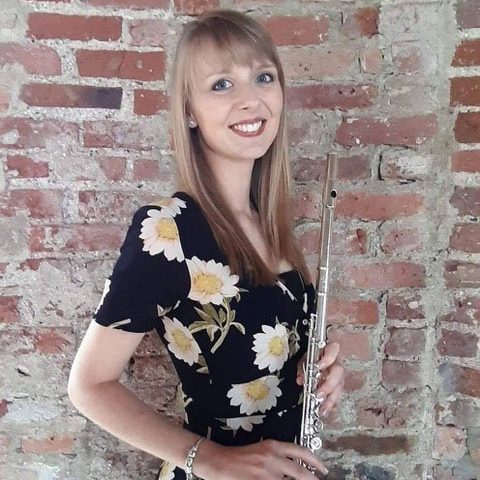 Miss Erin Smith, M.A. A.T.C.L
Erin teaches flute and piano at 'Causeway School of Music'. 
Erin began studying flute and piano at the age of 7. She obtained a First Class Honours degree in Music from the University of Manchester, during which time she was principal flute of the university's Symphony Orchestra and chamber orchestras. Erin recently graduated with Distinction from Trinity Laban Conservatoire of Music, London with a Master of Arts in Music Performance. She studied with esteemed flautists Wissam Boustany and Anna Noakes, focusing on the performance of contemporary classical repertoire.
Erin values exposing students to the full range of classical repertoire and encouraging students to discover their passion for a particular style.
The examining boards used by the Causeway School of Music are:
Trinity College London - visit their website
Associated Board of the Royal Schools of Music - visit their website
RSL Awards (Rockschool) - visit their website
Trinity Rock & Pop - visit their website
London College of Music - visit their website
Fees are payable to enter the examinations. These fees are set by the examining authority
Please note the A.B.R.S.M., Trinity and L.C.M. examinations require instrumental and singing entrants to be accompanied by a pianist (Piano examinations excepted). This will incur an additional charge which is payable direct to the accompanist on the day of the exam
Please visit our contact page for more information